What's food waste costing your business?
With an estimated 43 percent of Canada's avoidable food waste occurring in processing and manufacturing ,1 there is enormous opportunity for companies to take action and positively impact the environment- and their bottom line.
Raw material waste is eating into your revenue
One of the biggest roadblocks to solving the food waste crisis in the manufacturing industry is shifting the long-held belief that diverting food waste to the incinerator, or transforming it into products like animal feed is a cost-effective method for managing wasted product. The truth is- if you are doing this, you are throwing money away.
Prevention is key
The true cost of waste takes into account the initial investment in raw ingredients and packaging materials and is compounded by the energy and water consumption, labour, wastewater, and finally, disposal costs. There is much more value in recapturing the raw materials for their original purpose, which is why prevention at the source is so critical to reducing your food waste.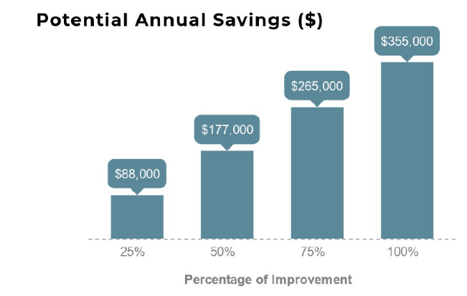 Start today
Companies like Maple Leaf Foods, Unilever, Kraft-Heinz Canada, Loblaw Companies Ltd, Walmart Canada, Sobeys, Metro, Save-on-Foods - and many others - have all made 50% food waste reduction commitments.
There are many resources for food waste prevention and reduction available to manufacturers. Check our list here.