With the crisis we are facing, at Provision Coalition Inc. we are proud to be working in this industry and supporting our clients with getting food and beverages to Canadians everywhere.
As of March 25th, non-essential workplaces have closed across Ontario.
Provision Coalition Inc. is classed as an essential workplace and remains open to serve the food and beverage industry in Canada and beyond.
Provision's Essential Services
Now is a time to recognize how essential food and drink is to our lives, and to value the individuals working harder than ever to keep plants, distribution and retail centers running safely, delivering product to stores, and ensuring shelves are stocked so that there is no disruption.
All of our clients are involved in providing Canadians with the food and drink they need during this time of crisis. We are in close contact with a large number of food and beverage companies who tell us of the variety of challenges being faced - from loss of market access to labour supply, cashflow issues and more.
Provision's team has 20+ years of experience helping our industry reduce costs, mitigate risks, find new ways to generate revenues and face challenges quickly and efficiently.
Our network of trusted partners is broad and easily mobilized - if something is not in our wheelhouse, we will figure out how to leverage our network to get it done.
We are here for you, whatever that needs to look like.
Here's a selection of ways we can support you through this period of change.
1. Reducing your costs and increasing your production capacity
At a time when you cannot afford to be operating at anything less than optimum efficiency, we can help you quickly implement measures that will save you money while boosting your production capacity.
We help firms save hundreds of thousands of dollars each year in this way, often with very short payback periods, and our funding partner BDC will ensure that you can realize the savings now.
2. Pivoting to generate new revenue streams
As market access changes, channels shut down and distribution is challenged, we can help you work out how to pivot and identify new markets and sales opportunities for your products.
3. Supply Chain Management
If you don't have line of sight on your supply chain, we can help you figure out the solutions you need to source responsibly and effectively, to keep your production going.
4. Building resilience
We are in the heart of the pandemic and will be for the next few weeks, maybe months. But after that, what does the new normal look like for your firm? We can help you make the transition from business continuity to business resilience, so that you come out of this stronger.
5. Time sensitivity
You are overwhelmed and every minute is focused on getting the product out the door and making sure your business survives and thrives. We get it. We work quickly and can deliver for you in hours or days, not weeks. And all of our work can be delivered remotely.
Our risk-reduction strategy
It's important for you to know that we have a comprehensive COVID-19 risk reduction strategy in place at Provision. Our teams are working remotely and a full suite of measures are in place to protect our staff and our clients.



Provision's Essential Services are here for you.

Call me whenever you need.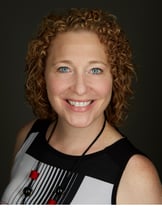 Cher Mereweather
President & CEO
cmereweather@provisioncoalition.com
P 519.822.2042 x1
C 519.803.6395