Bonduelle, a frozen vegetable producer, engaged Provision, a food industry advisory service, to reduce food loss and waste at its production facility in Strathroy, Ontario.
Provision's partner, Enviro-Stewards, conducted an on-site waste assessment utilizing Provision's award-winning Food Loss + Waste Toolkit, based on Enviro-Stewards' approach, and quantified three opportunities for food waste prevention. By implementing the recommendations, Bonduelle has the potential to realize the following annual savings.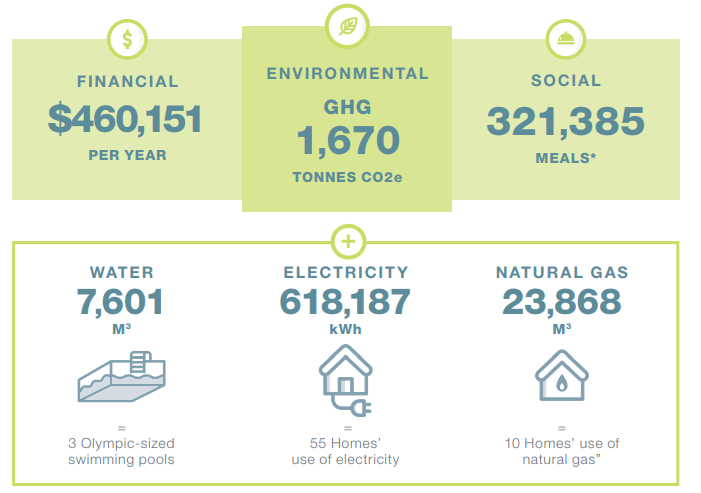 *WE CALCULATE THIS BASED ON CALORIES, ASSUMING 750 CALORIES/MEAL.
"The study definitely raised our awareness that some simple corrective actions can yield substantial food loss savings." -

Butch Siebenmorgen
Food Loss + Waste Reduction Opportunities
Opportunity 1 | $350,000 Savings of Beans
Prevent Loss at Transfer Points
Improve conveyor transfer performance by regularly inspecting and replacing conveyor flaps to prevent product loss.
Opportunity 2 | $37,000 Savings of Beans
Prevent Loss at De-stoner
Prevent wax and green bean losses at de-stoner conveyor by adjusting water jets and installing a barrier to prevent product drift.
Opportunity 3 | $10,000 Savings of Gelato
Prevent Loss at Wash Process
Replace torn transfer belt to prevent product losses.
______________________________________________
Canada's Food Waste Problem
In Canada, 43% of avoidable food waste occurs in processing and manufacturing, presenting enormous opportunity for manufacturers to take action to positively impact the environment—and their bottom line. Avoidable waste costs approximately $49.5 billion each year, reduces the supply of food available to eat and contributes to climate change through methane emissions in landfill.
Funding for this project has been provided by:

Thank you to our project partners: